Barcelona was fitter then ever for the 1992 Olympic Games. And it's still in peak condition. This can be seen in the international competitions which attract thousands of people every year and the many facilities for golf, swimming, cycling and all kinds of sport.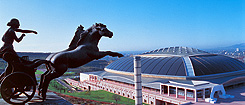 Landmark sights
Barcelona has many memorable sporting venues which are steeped in Barcelona's sporting history. Relive a world of thrills when you visit them.
Become an athlete, sports doctor or trainer. The city's sport museums offer an experience you weren't expecting.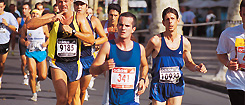 Barcelona Sports calendar
Make sure you don't miss out. Here you'll find the detailed calendar of the major sporting events to be held in Barcelona this year. On your marks, get set, go!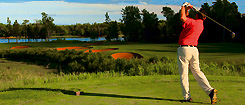 Directory of venues
On two or four wheels; with a stick, racquet or club, on horseback, in the water… whatever your sport, you'll find the right venue to suit you.
We recommend


1 of 7

X Games Barcelona
Sports
Parc de Montjuïc
From 16/5/2013 to 19/5/2013


Campionats de Catalunya d'Automobilisme | Copa de España de Resistencia
Sports
Circuit de Catalunya
25/5/2013
CCA | CER
This spring in Barcelona
The spring is the perfect time to take a stroll through the streets and enjoy the cuisine and open-air activities.
Walk through the parks, discover the beaches, visit a museum or take a short trip out of town.
Barcelona welcomes you to...
© Turisme de Barcelona 2013