Sarrià perhaps best encapsulates the true feel of a Barcelona neighbourhood. It retains the traditional flavour and personality of bygone years, with its close-knit community, small, charming shops, elegant townhouses, and parks, clinics and hospitals and prestigious schools. A walk through Sarrià is always a pleasurable experience, which brings us back into contact with the past.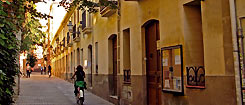 This pretty neighbourhood is part of Barcelona's fifth district, Sarrià-Sant Gervasi. Sarrià was the last of the independent villages annexed by Barcelona in 1921. This could explain why it retains much of the original flavour and personality of its streets, buildings and local community. The locals proudly show off their neighbourhood which has always been one of the city's most prosperous.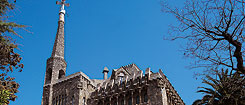 This former rural village became the place where Barcelona's affluent classes chose to live from the second half of the 19th century, due to its proximity to Collserola and its unique natural conditions, comprising green areas and springs. This meant that the traditional architecture of the neighbourhood, with its typical food market and century-old shops, has been joined by the typical summer villas of the Catalan art nouveau, or modernista period. The most important example is the Torre Bellesguard and its viaduct, which were designed by Gaudí.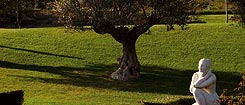 The Vallvidrera tunnels, which connect Barcelona with the neighbouring Vallès county, skirt the neighbourhood of Sarrià, which still retains the peaceful atmosphere and community spirit of years gone by, with green areas such as the Parc de l'Oreneta.
Sarrià
Other districts
Here you'll find other districts you might be interested in

Barcelona Restaurants
The Catalan capital is also a culinary capital: prestigious chefs serve up our traditional cuisine and the flavours from around the world. Can you decide on one?

Tourist Material
Tourist brochures to discover the places of interest, the museums, the cultural activities and the best suggestions for visiting the city.

Where to shop
You'll find the magic of shopping as you experience the city. Discover a thrilling form of sightseeing: walking from shop to shop.