How many Barcelonas are you ready to get to know? With our themed trails you can trace the evolution of the city, from the time when it was a Roman colony to its present-day modern character, without overlooking the imprints left on the city by some of the foremost geniuses from the world of art and culture. All the Barcelonas that have shaped, and continue to shape the city, are waiting for you.

Barcelona Restaurants
The Catalan capital is also a culinary capital: prestigious chefs serve up our traditional cuisine and the flavours from around the world. Can you decide on one?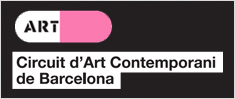 This winter in Barcelona
Barcelona offers you very interesting options for every period of the year. Here are a few suggestions:
Make the most of the winter sunshine and take a stroll along Barcelona's beaches and through its parks. Discover the seasonal cuisine or take a short trip out of town. Do you want more?
Barcelona welcomes you to...