La Ribera neighbourhood is a must for anyone taking a walk through Barcelona. Whether you get there from the Via Laietana or the Arc de Triomf, as you explore the maze of narrow streets in this neighbourhood where merchants, artisans and guilds once, you'll discover the city of design, leisure and fashion.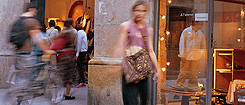 Many artists have set up their studios in La Ribera neighbourhood, inheriting the past of the neighbourhood where Barcelona city's artisans used to live. Many street names remind us of the ancient trades and skills: Mirallers (mirror makers), Sombrerers (hatters), Argenters (silversmiths), etc. Streets that grew up around the church of Santa Maria del Mar, which is, without a shadow of a doubt, the masterpiece of Catalan Gothic architecture.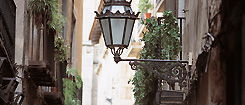 By the 13th century, Barcelona needed to expand beyond its city walls and a separate borough was created, which soon became the district where merchants and the wealthiest Barcelona families came to live, supported by an important seafaring tradition. Carrer Montcada, currently the home of art galleries and major museums such as the Museu Picasso, formed the centre of this affluent part of Barcelona. The medieval palazzos are a vivid reminder of this past. A period of splendour cut short in the 16th century, and later, by the War of the Spanish Succession, when Philip V built a military citadel on the eastern side of La Ribera.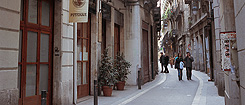 Now, among the ancient stones of La Ribera, restaurants, wine bars, cocktail lounges, dance clubs and designer boutiques showcase the vibrant colour of an old neighbourhood whose beauty has been renewed.
La Ribera
Other districts
Here you'll find other districts you might be interested in

Barcelona Restaurants
The Catalan capital is also a culinary capital: prestigious chefs serve up our traditional cuisine and the flavours from around the world. Can you decide on one?

Tourist Material
Tourist brochures to discover the places of interest, the museums, the cultural activities and the best suggestions for visiting the city.

Where to shop
You'll find the magic of shopping as you experience the city. Discover a thrilling form of sightseeing: walking from shop to shop.