The Mediterranean sea breezes mean that Barcelona enjoys pleasant weather. Find out for yourself and check the forecast!
The weather forecast
State of the beaches
19
Morning

Afternoon

Evening

min.:15º / max.:19º
Cloudy with partial clearing on Saturday morning. In the afternoon, no sunshine visible. At night some drizzle will fall. Temperatures will remain unchanged.
20
Morning

Afternoon

Evening

min.:15º / max.:15º
Partly cloudy skies will become mostly cloudy on Sunday morning. In the afternoon it will drizzle on and off. At night it will be overcast. Temperatures will drop mildly.
Next few days

min.:11º / max.:16º

min.:14º / max.:17º

min.:13º / max.:17º

min.:15º / max.:19º
Barcelona's warm, pleasant climate means that the locals spend a lot of time outdoors. The city's location on the shores of the Mediterranean brings pleasant temperatures, allowing Barcelona to enjoy its 5km of perfectly equipped beaches all the year round, and a superb Olympic Marina which is ideal for lovers of water sports.

Rainfall, which is occasionally heavy, averages 1,000 mm a year. This weather makes it possible to maintain the many green areas around Barcelona.

Living with year-round sunshine makes it possible to have pleasant weather and to enjoy the city to the full: you can eat at open-air restaurants at any time of the year or enjoy a drink at one of its many pavement cafés, with the Mediterranean as its outstanding backdrop.
TEMPERATURE CHART
Data provided by the Fabra Observatory 2013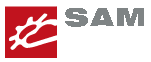 Barcelona Hotels
Families, couples, globetrotters and businesspeople… You'll feel right at home at any of Barcelona's 300 hotels, whatever your budget or the reason for your visit.

Barcelona Restaurants
The Catalan capital is also a culinary capital: prestigious chefs serve up our traditional cuisine and the flavours from around the world. Can you decide on one?

Tourist Material
Tourist brochures to discover the places of interest, the museums, the cultural activities and the best suggestions for visiting the city.

[34] 932 853 832
If you have any question during the purchase, please call us!