In Barcelona, you don't have to choose between going shopping or sightseeing. Wherever you go, you'll see that shops are part of city life. And while you discover unforgettable sights, you'll be welcomed by the window displays of leading international brands, modern designer shops and traditional shops that have been there since time immemorial.
Barcelona is a city of retail thoroughfares
The shopping route par excellence is the Barcelona Shopping Line, which showcases top-quality, leading brands from around the world; a surprising collection of cutting-edge shops featuring the latest trends; affordable fashion for young people...
The compact city model epitomised by Barcelona has boosted the development of the retail thoroughfares, located in different neighbourhoods and around Barcelona's municipal markets, that identify the city today and set it apart from other retail models and cities.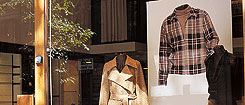 Barcelona Shopping Line
The streets and shops on the Barcelona Shopping Line are the most convenient option to enjoy Barcelona's retail offering.

Barcelona Hotels
Families, couples, globetrotters and businesspeople… You'll feel right at home at any of Barcelona's 300 hotels, whatever your budget or the reason for your visit.

Barcelona Restaurants
The Catalan capital is also a culinary capital: prestigious chefs serve up our traditional cuisine and the flavours from around the world. Can you decide on one?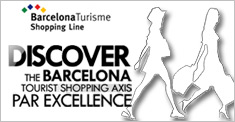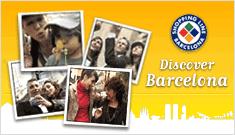 This spring in Barcelona
The spring is the perfect time to take a stroll through the streets and enjoy the cuisine and open-air activities.  Here are a few suggestions:
But there's much, much more! Walk through the parks, discover the beaches, visit a museum or take a short trip out of town... 
Barcelona welcomes you to...